Short bio
I got my Ph. D. in Software Engineering from the University of Seville (Spain) in 2012, having Dr. David Ruiz and Rafael Corchuelo as advisors. In 2013, I spent a year doing a research stay at the Universidad Autonoma de Chile. I became an Associate Professor in October 2019, since 2020 I am the co-ordinator of the Master on Software Engineering: Cloud, Data and IT Management programme at the Postgraduate School of the University of Sevilla.
Research Projects
I am currently working on
CAFE
, which aims to automatically create classification models that allow discerning missing triples for knowledge graph completion, and
LEAPME
, a proposal to perform property matching, and thus allowing integrating data from different sources. In the past, I collaborated to create
TAPON
, a tool for providing semantics to open data,
CHAI
, a technique to filter out triple candidates for completion, and
AYNEC
, a suite for evaluating knowledge graph completion techniques. Early on, I worked on CALA, a tool to automatically classify web pages based solely on their URL.
Research Topics
Semantic Web
Knowledge Graphs
Data Engineering
Teaching
Introduction to Software Engineering and Information Systems 1 (3rd semester)
Introduction to Software Engineering and Information Systems 2 (4th semester)
Software Engineering and Profesional Practice (8th semester)
Front-End Technologies (MsC Programme)
Publications
Articles
2021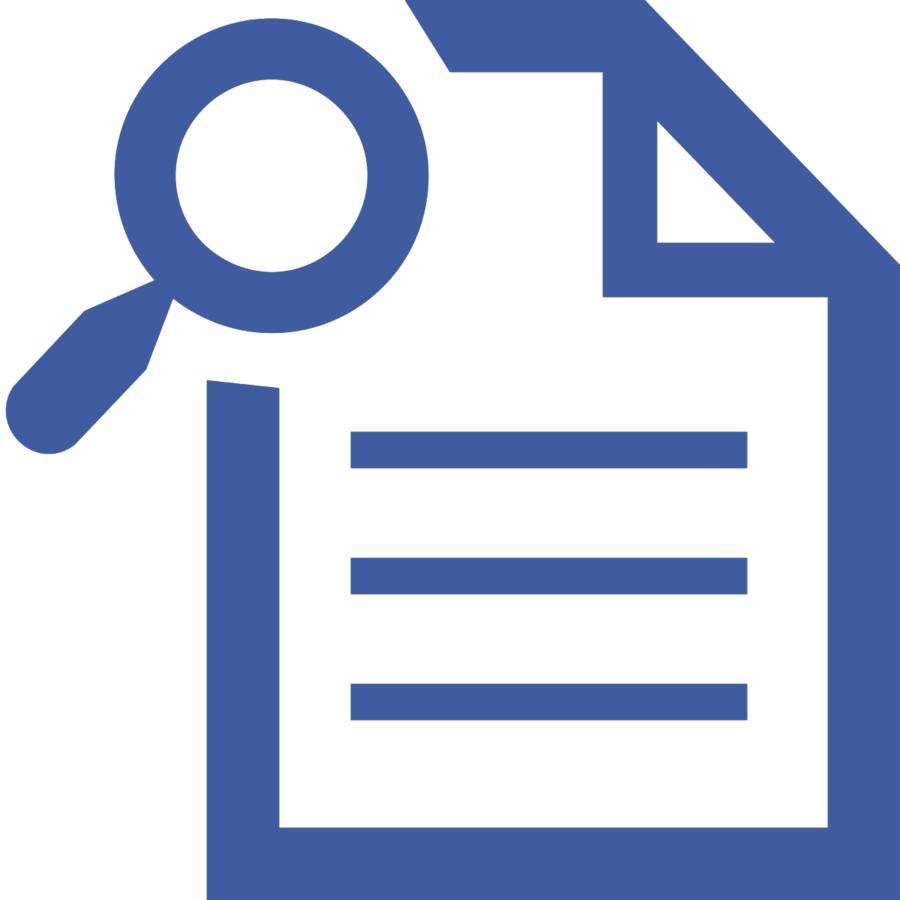 @article{DBLP:journals/eaai/BorregoAHRR21,
author = {Agustin Borrego and
Daniel Ayala and
Inma Hernandez and
Carlos R. Rivero and
David Ruiz},
journal = { Eng. Appl. Artif. Intell.},
title = { CAFE: Knowledge Graph Completion using Neighborhood-Aware Features},
volume = {p.p.},
year = {2021}
}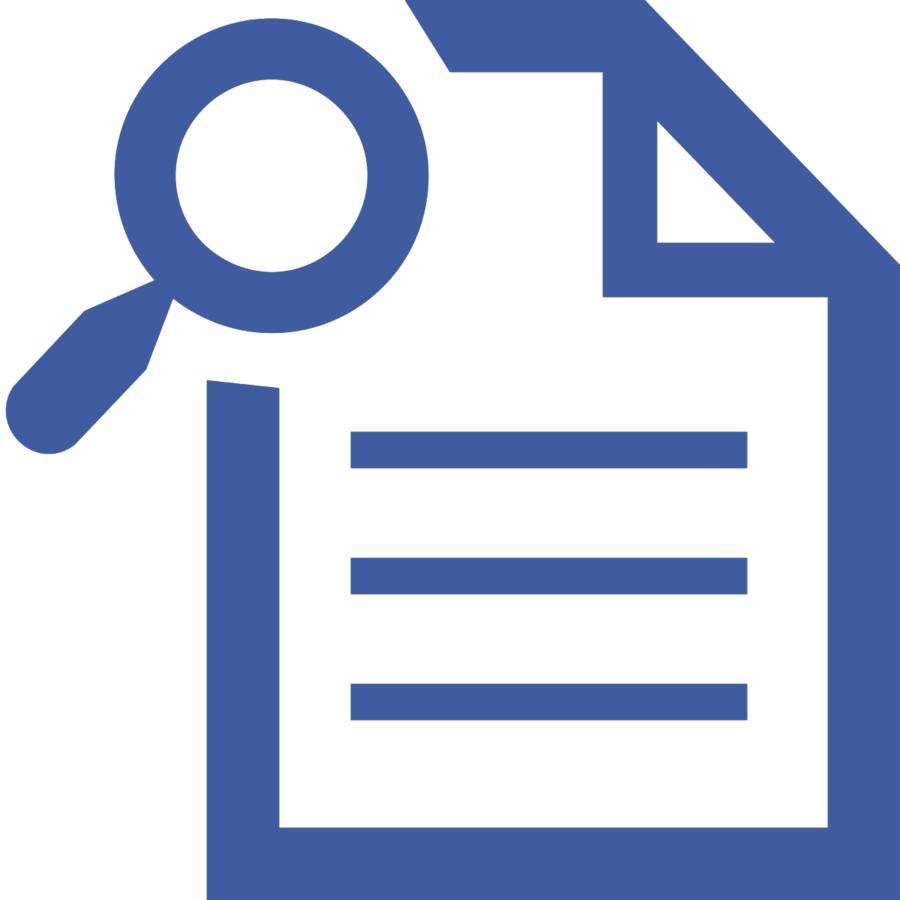 @article{Actas de la JENUI,
author = {Agustin Borrego and
Daniel Ayala and
Fernando Sola and
Inma Hernandez and
David Ruiz},
journal = {Actas de la JENUI},
number = {6},
pages = {243--250},
title = {Silence: un framework de apoyo a la docencia de desarrollo},
url = {http://jenui2021.hola-mundo.info/EC0043.pdf},
volume = {6},
year = {2021}
}


2020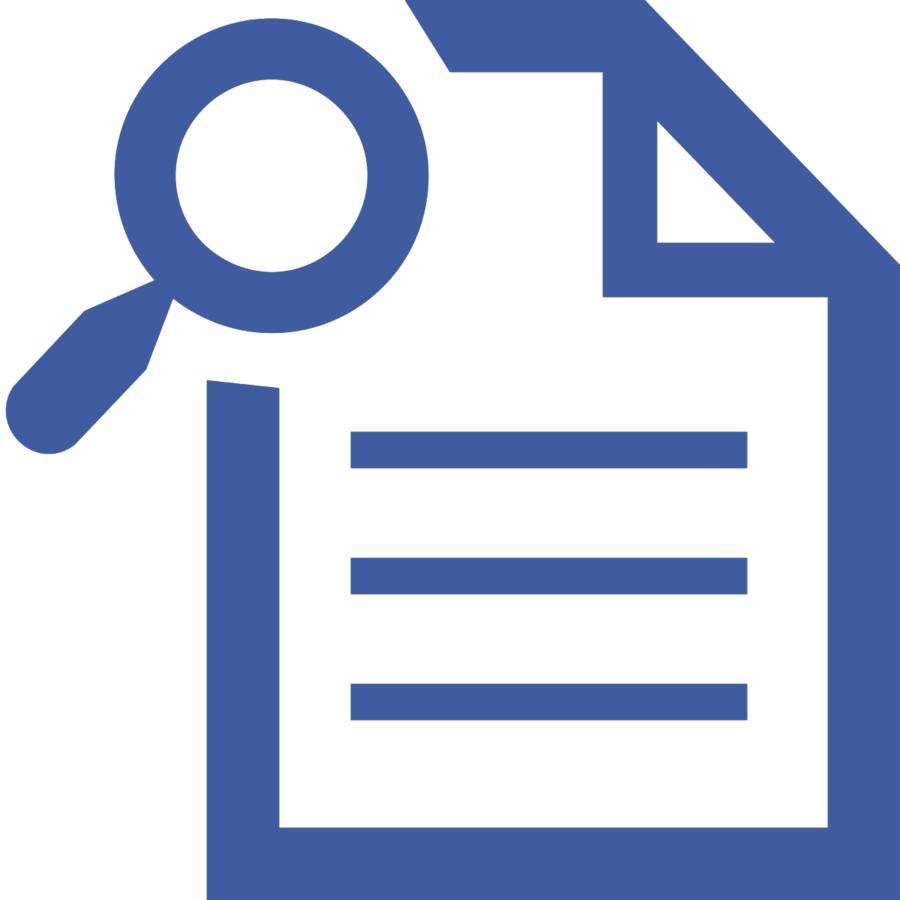 @article{DBLP:journals/eswa/AyalaBHR20,
author = {Daniel Ayala and
Agustin Borrego and
Inma Hernandez and
David Ruiz},
bibsource = {dblp computer science bibliography, https://dblp.org},
biburl = {https://dblp.org/rec/journals/eswa/AyalaBHR20.bib},
doi = {10.1016/j.eswa.2019.113053},
journal = {Expert Syst. Appl.},
timestamp = {Tue, 16 Jun 2020 01:00:00 +0200},
title = {A neural network for semantic labelling of structured information},
url = {https://doi.org/10.1016/j.eswa.2019.113053},
volume = {143},
year = {2020}
}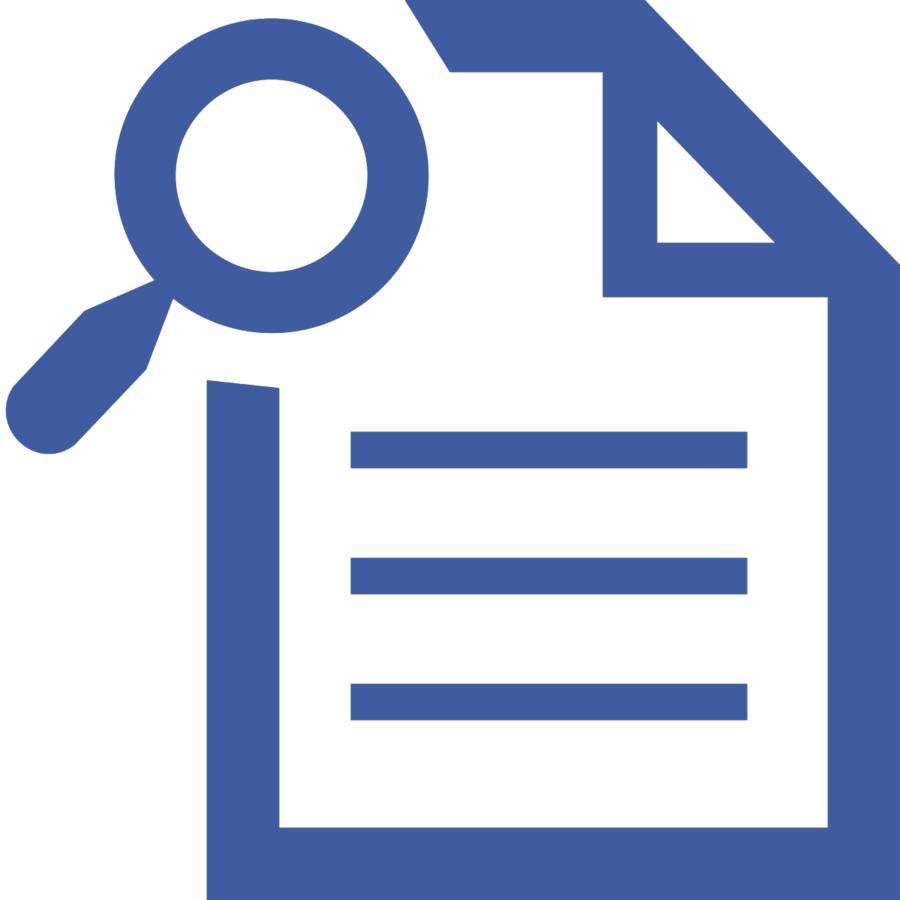 @article{DBLP:journals/corr/abs-2010-01951,
archiveprefix = {arXiv},
author = {Daniel Ayala Hernandez and
Inma Hernandez and
David Ruiz and
Erhard Rahm},
bibsource = {dblp computer science bibliography, https://dblp.org},
biburl = {https://dblp.org/rec/journals/corr/abs-2010-01951.bib},
eprint = {2010.01951},
journal = {CoRR},
timestamp = {Mon, 12 Oct 2020 01:00:00 +0200},
title = {{LEAPME:} Learning-based Property Matching with Embeddings},
url = {https://arxiv.org/abs/2010.01951},
volume = {abs/2010.01951},
year = {2020}
}


2019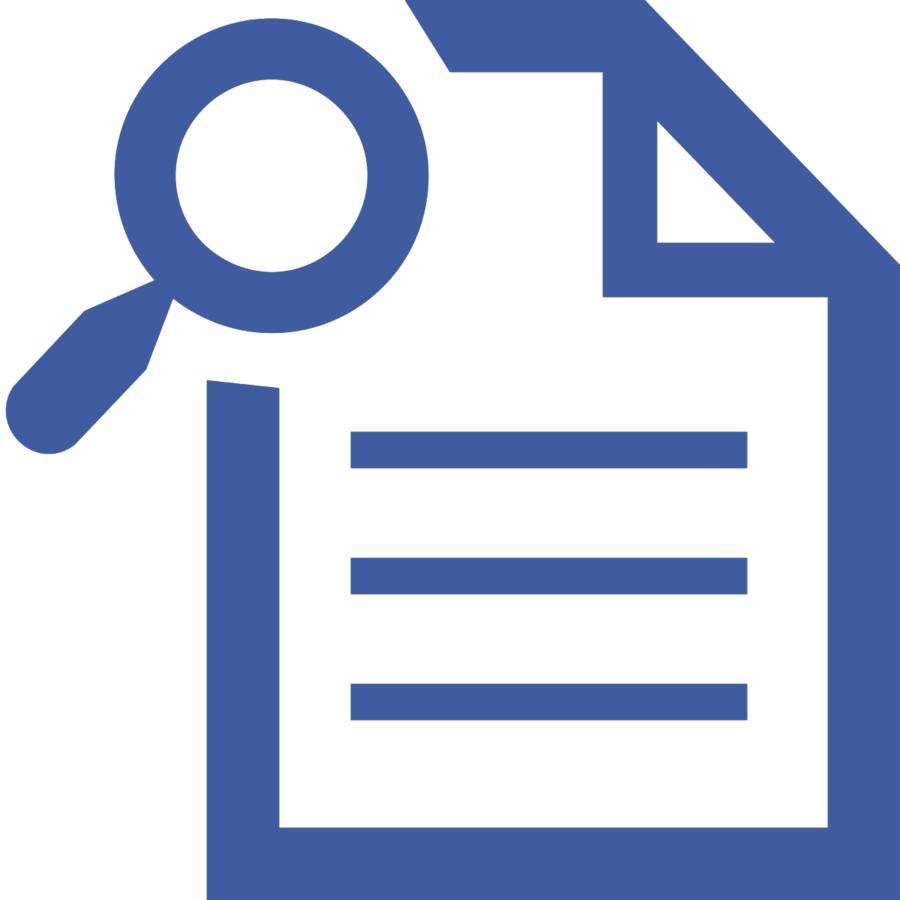 @article{DBLP:journals/is/AyalaHRT19,
author = {Daniel Ayala and
Inma Hernandez and
David Ruiz and
Miguel Toro},
bibsource = {dblp computer science bibliography, https://dblp.org},
biburl = {https://dblp.org/rec/journals/is/AyalaHRT19.bib},
doi = {10.1016/j.is.2018.12.006},
journal = {Inf. Syst.},
pages = {57--68},
timestamp = {Fri, 27 Dec 2019 00:00:00 +0100},
title = {{TAPON-MT:} {A} versatile framework for semantic labelling},
url = {https://doi.org/10.1016/j.is.2018.12.006},
volume = {83},
year = {2019}
}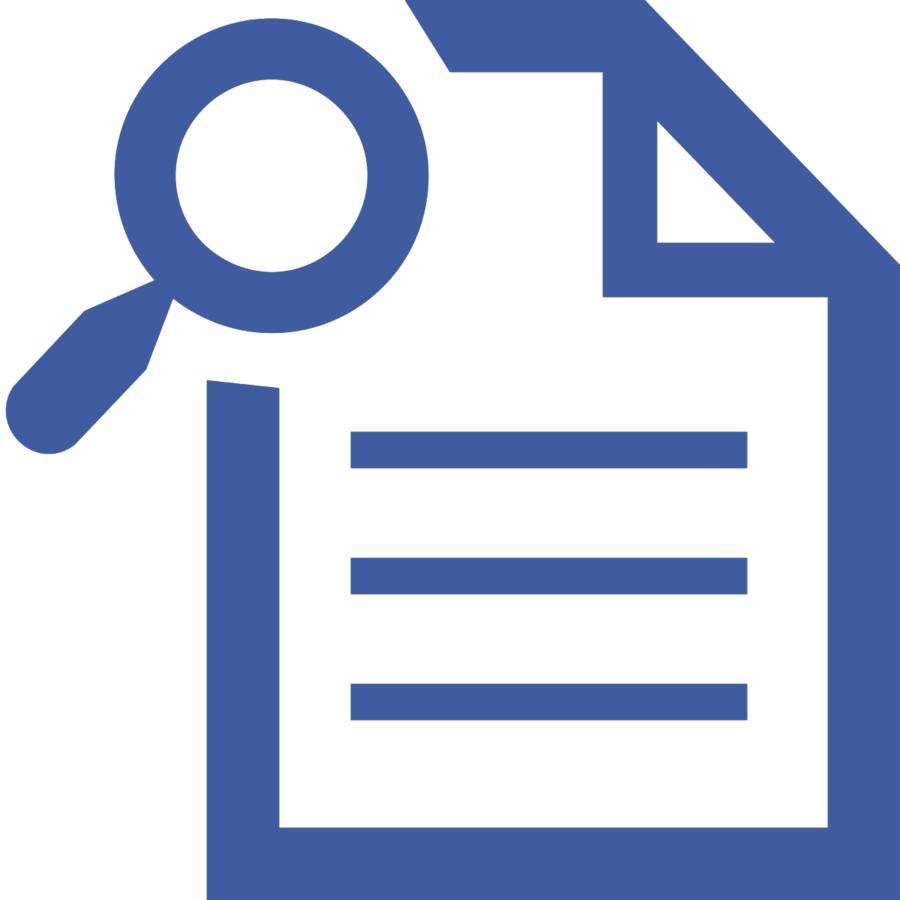 @article{DBLP:journals/kbs/AyalaHRT19,
author = {Daniel Ayala and
Inma Hernandez and
David Ruiz and
Miguel Toro},
bibsource = {dblp computer science bibliography, https://dblp.org},
biburl = {https://dblp.org/rec/journals/kbs/AyalaHRT19.bib},
doi = {10.1016/j.knosys.2018.10.017},
journal = {Knowl. Based Syst.},
pages = {931--943},
timestamp = {Tue, 25 Feb 2020 00:00:00 +0100},
title = {{TAPON:} {A} two-phase machine learning approach for semantic labelling},
url = {https://doi.org/10.1016/j.knosys.2018.10.017},
volume = {163},
year = {2019}
}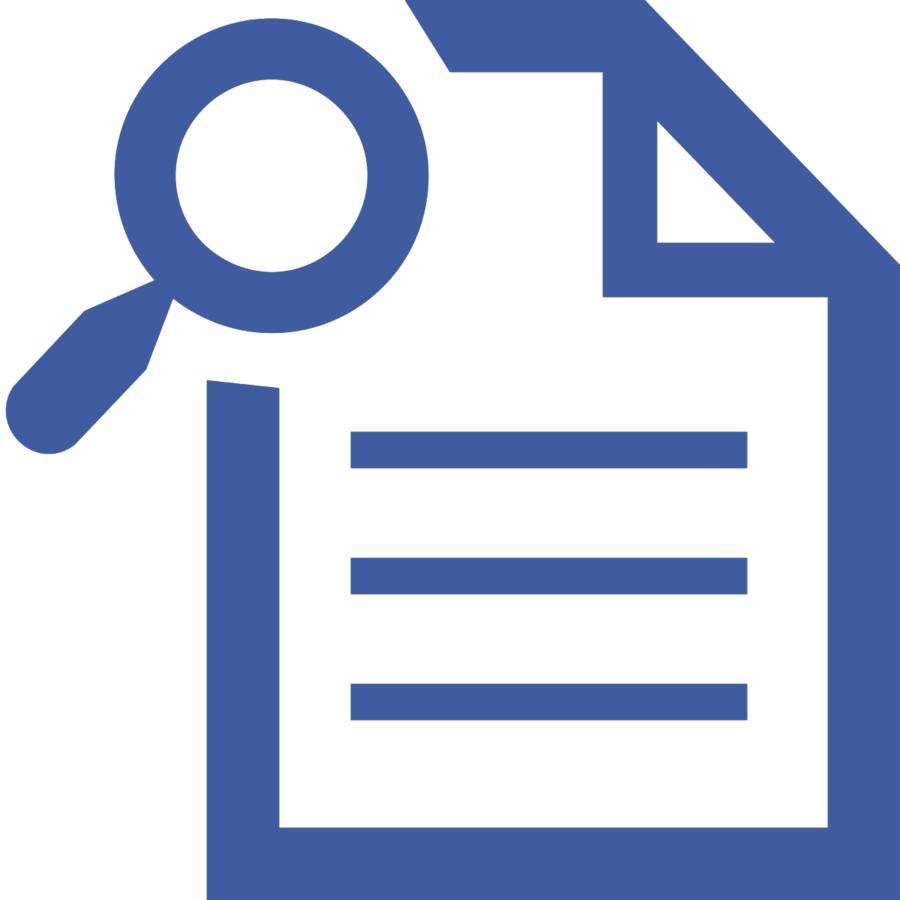 @article{DBLP:journals/www/HernandezRR19,
author = {Inma Hernandez and
Carlos R. Rivero and
David Ruiz},
bibsource = {dblp computer science bibliography, https://dblp.org},
biburl = {https://dblp.org/rec/journals/www/HernandezRR19.bib},
doi = {10.1007/s11280-018-0602-1},
journal = {World Wide Web},
number = {4},
pages = {1577--1610},
timestamp = {Fri, 05 Jul 2019 01:00:00 +0200},
title = {Deep Web crawling: a survey},
url = {https://doi.org/10.1007/s11280-018-0602-1},
volume = {22},
year = {2019}
}


2016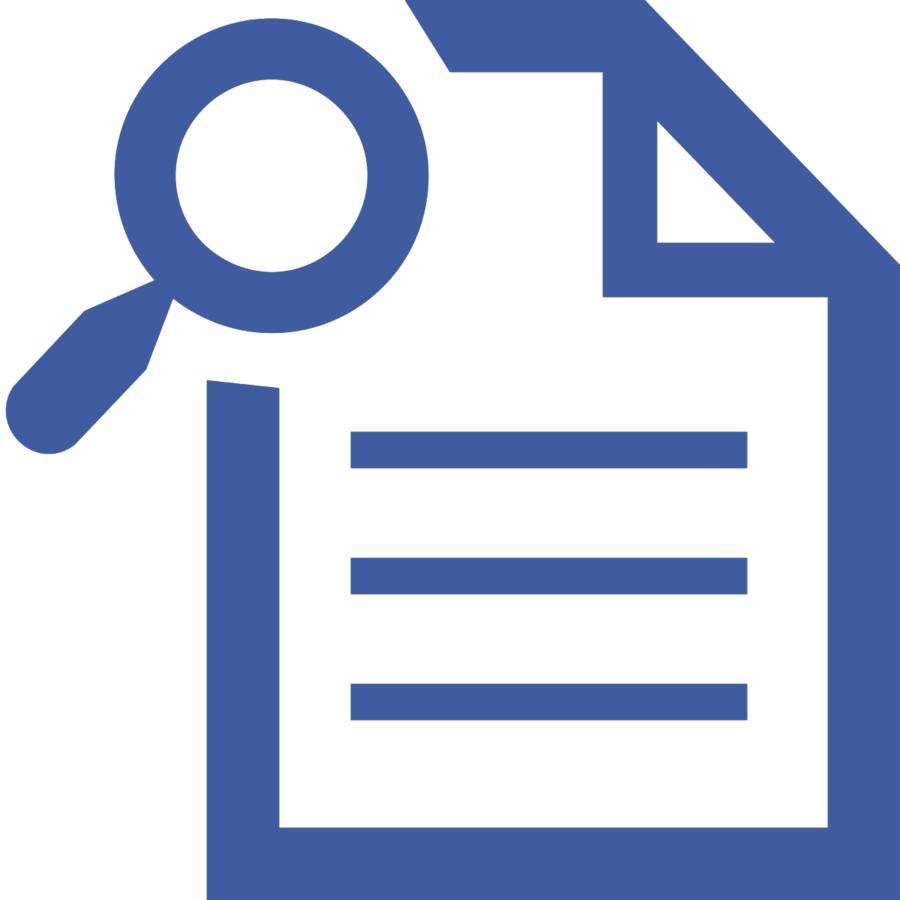 @article{DBLP:journals/aicom/Hernandez16,
author = {Inma Hernandez},
bibsource = {dblp computer science bibliography, https://dblp.org},
biburl = {https://dblp.org/rec/journals/aicom/Hernandez16.bib},
doi = {10.3233/AIC-150670},
journal = {{AI} Commun.},
number = {2},
pages = {397--399},
timestamp = {Fri, 02 Nov 2018 00:00:00 +0100},
title = {Enterprise information integration},
url = {https://doi.org/10.3233/AIC-150670},
volume = {29},
year = {2016}}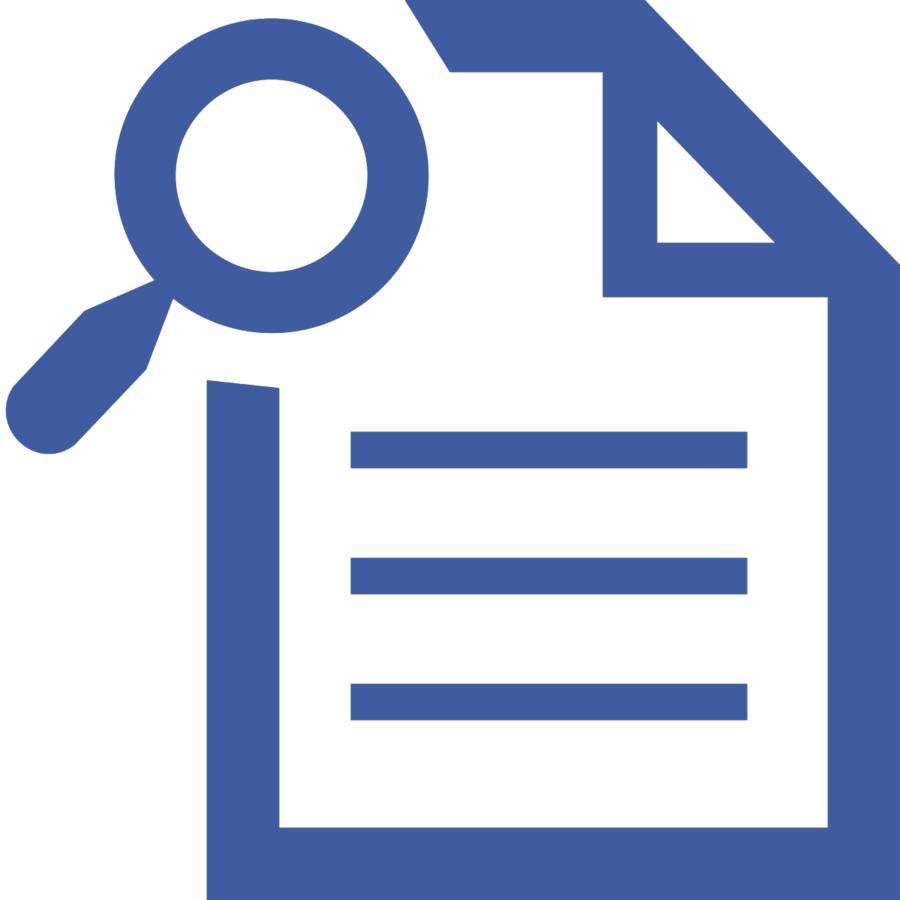 @article{DBLP:journals/jss/HernandezRRC16,
author = {Inma Hernandez and
Carlos R. Rivero and
David Ruiz and
Rafael Corchuelo},
bibsource = {dblp computer science bibliography, https://dblp.org},
biburl = {https://dblp.org/rec/journals/jss/HernandezRRC16.bib},
doi = {10.1016/j.jss.2016.02.006},
journal = {J. Syst. Softw.},
pages = {130--143},
timestamp = {Tue, 29 Dec 2020 00:00:00 +0100},
title = {{CALA:} ClAssifying Links Automatically based on their {URL}},
url = {https://doi.org/10.1016/j.jss.2016.02.006},
volume = {115},
year = {2016}
}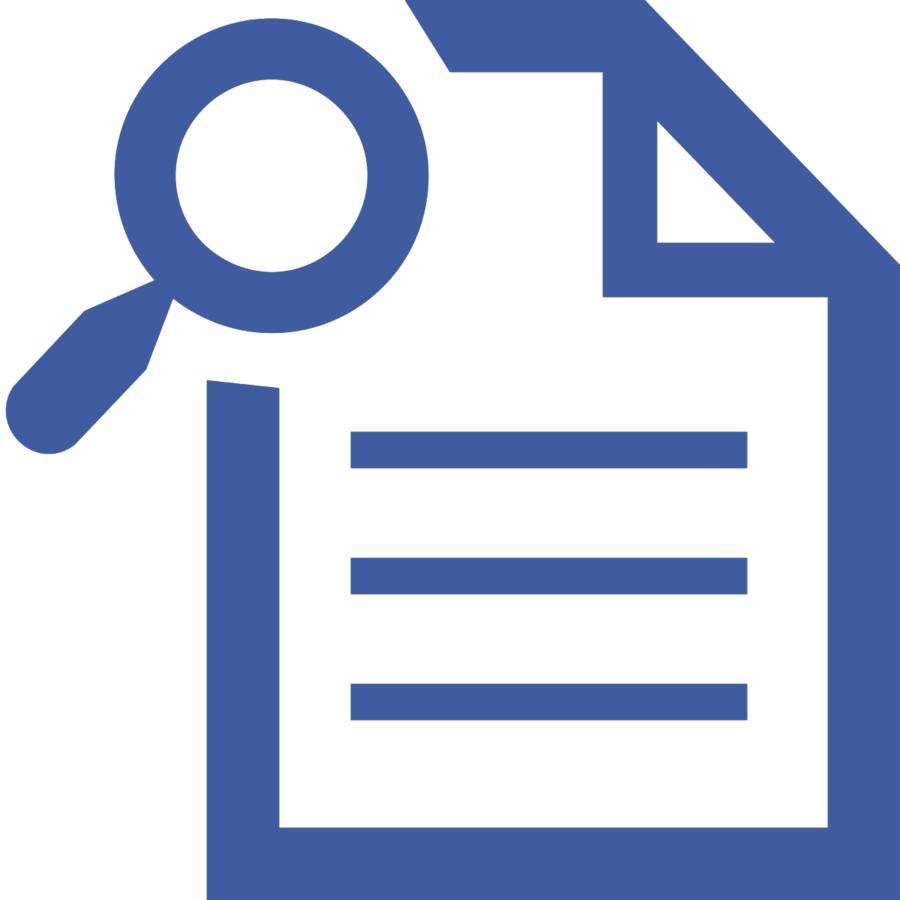 @article{DBLP:journals/kbs/RiveroHRC16,
author = {Carlos R. Rivero and
Inma Hernandez and
David Ruiz and
Rafael Corchuelo},
bibsource = {dblp computer science bibliography, https://dblp.org},
biburl = {https://dblp.org/rec/journals/kbs/RiveroHRC16.bib},
doi = {10.1016/j.knosys.2015.11.001},
journal = {Knowl. Based Syst.},
pages = {47--66},
timestamp = {Tue, 29 Dec 2020 00:00:00 +0100},
title = {Mapping {RDF} knowledge bases using exchange samples},
url = {https://doi.org/10.1016/j.knosys.2015.11.001},
volume = {93},
year = {2016}
}


2015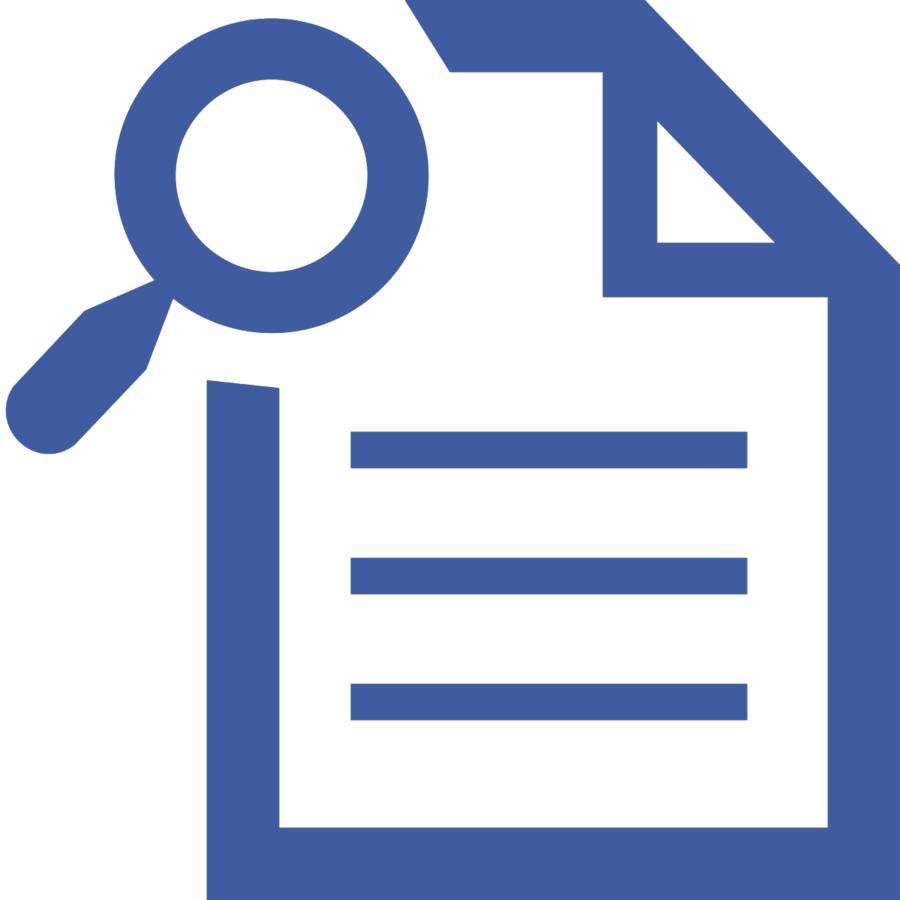 @article{DBLP:journals/jdm/RiveroHRC15,
author = {Carlos R. Rivero and
Inma Hernandez and
David Ruiz and
Rafael Corchuelo},
bibsource = {dblp computer science bibliography, https://dblp.org},
biburl = {https://dblp.org/rec/journals/jdm/RiveroHRC15.bib},
doi = {10.4018/JDM.2015040104},
journal = {J. Database Manag.},
number = {2},
pages = {48--61},
timestamp = {Fri, 02 Nov 2018 00:00:00 +0100},
title = {Discovering and Analysing Ontological Models From Big {RDF} Data},
url = {https://doi.org/10.4018/JDM.2015040104},
volume = {26},
year = {2015}
}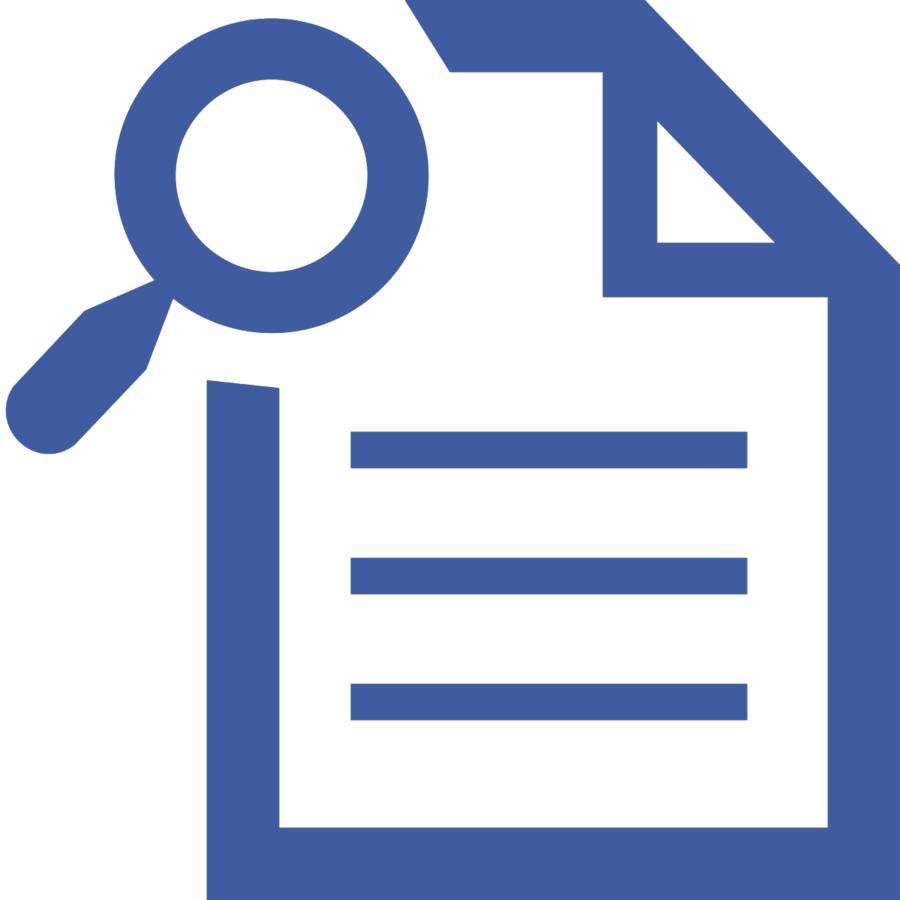 @article{DBLP:journals/jss/RiveroHRC15,
author = {Carlos R. Rivero and
Inma Hernandez and
David Ruiz and
Rafael Corchuelo},
bibsource = {dblp computer science bibliography, https://dblp.org},
biburl = {https://dblp.org/rec/journals/jss/RiveroHRC15.bib},
doi = {10.1016/j.jss.2014.10.033},
journal = {J. Syst. Softw.},
pages = {67--79},
timestamp = {Tue, 29 Dec 2020 00:00:00 +0100},
title = {MostoDEx: {A} tool to exchange {RDF} data using exchange samples},
url = {https://doi.org/10.1016/j.jss.2014.10.033},
volume = {100},
year = {2015}
}


2014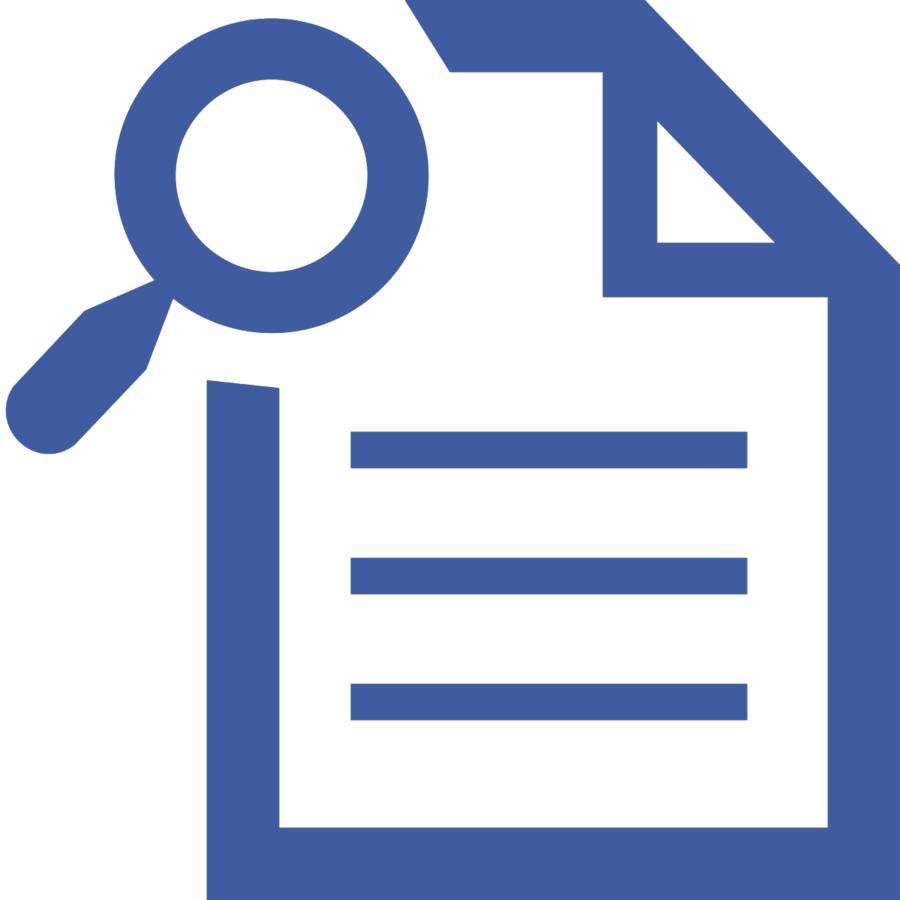 @article{DBLP:journals/kbs/HernandezRRC14,
author = {Inma Hernandez and
Carlos R. Rivero and
David Ruiz and
Rafael Corchuelo},
bibsource = {dblp computer science bibliography, https://dblp.org},
biburl = {https://dblp.org/rec/journals/kbs/HernandezRRC14.bib},
doi = {10.1016/j.knosys.2013.12.019},
journal = {Knowl. Based Syst.},
pages = {168--180},
timestamp = {Tue, 25 Feb 2020 00:00:00 +0100},
title = {{CALA:} An unsupervised URL-based web page classification system},
url = {https://doi.org/10.1016/j.knosys.2013.12.019},
volume = {57},
year = {2014}
}


2013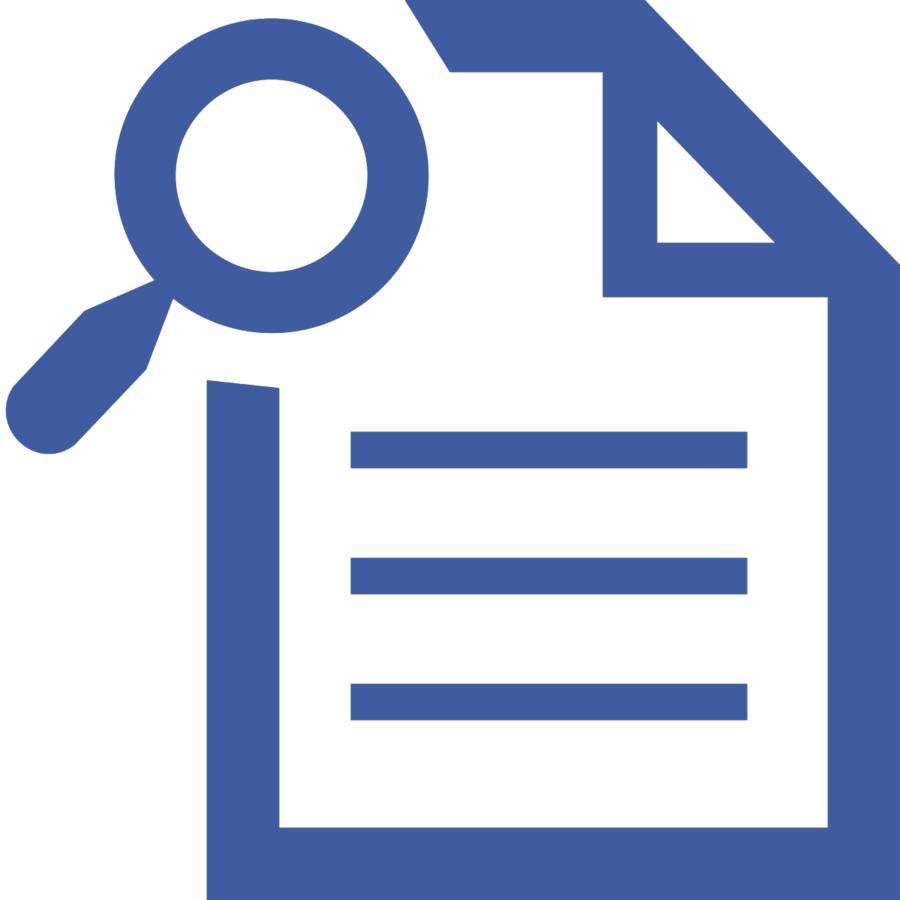 @article{DBLP:journals/jss/RiveroHRC13,
author = {Carlos R. Rivero and
Inma Hernandez and
David Ruiz and
Rafael Corchuelo},
bibsource = {dblp computer science bibliography, https://dblp.org},
biburl = {https://dblp.org/rec/journals/jss/RiveroHRC13.bib},
doi = {10.1016/j.jss.2013.01.037},
journal = {J. Syst. Softw.},
number = {6},
pages = {1517--1529},
timestamp = {Mon, 24 Feb 2020 00:00:00 +0100},
title = {MostoDE: {A} tool to exchange data amongst semantic-web ontologies},
url = {https://doi.org/10.1016/j.jss.2013.01.037},
volume = {86},
year = {2013}
}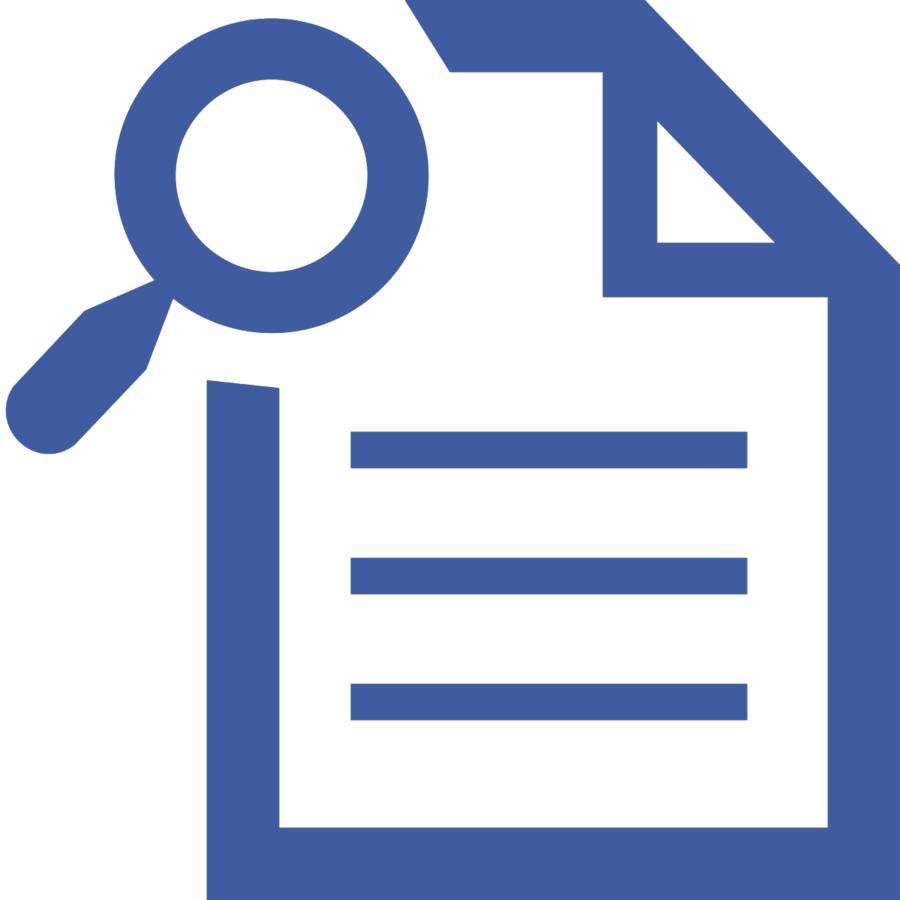 @article{DBLP:journals/kais/RiveroHRC13,
author = {Carlos R. Rivero and
Inma Hernandez and
David Ruiz and
Rafael Corchuelo},
bibsource = {dblp computer science bibliography, https://dblp.org},
biburl = {https://dblp.org/rec/journals/kais/RiveroHRC13.bib},
doi = {10.1007/s10115-012-0587-5},
journal = {Knowl. Inf. Syst.},
number = {3},
pages = {693--729},
timestamp = {Fri, 30 Nov 2018 00:00:00 +0100},
title = {Exchanging Data amongst Linked Data applications},
url = {https://doi.org/10.1007/s10115-012-0587-5},
volume = {37},
year = {2013}
}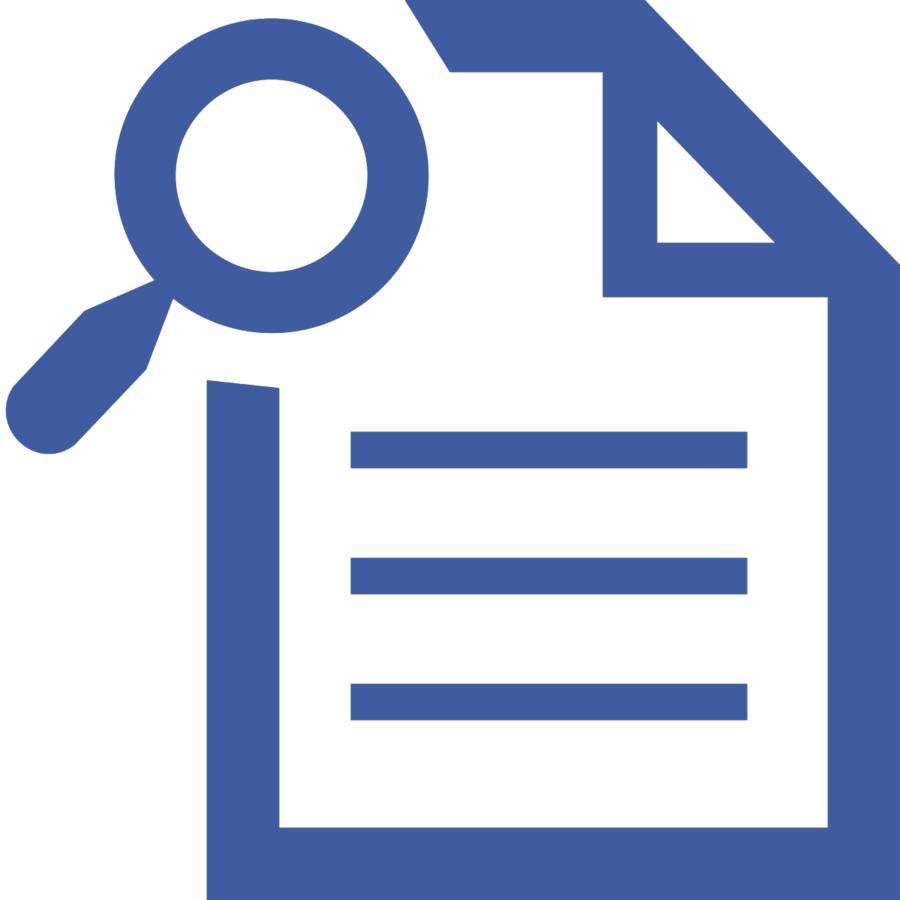 @article{DBLP:journals/tkde/RiveroHRC13,
author = {Carlos R. Rivero and
Inma Hernandez and
David Ruiz and
Rafael Corchuelo},
bibsource = {dblp computer science bibliography, https://dblp.org},
biburl = {https://dblp.org/rec/journals/tkde/RiveroHRC13.bib},
doi = {10.1109/TKDE.2012.175},
journal = {{IEEE} Trans. Knowl. Data Eng.},
number = {9},
pages = {1997--2009},
timestamp = {Wed, 14 Nov 2018 00:00:00 +0100},
title = {Benchmarking Data Exchange among Semantic-Web Ontologies},
url = {https://doi.org/10.1109/TKDE.2012.175},
volume = {25},
year = {2013}
}


Conferences
2021
@conference{DBLP:conferences/icde/AyalaHRR21,
author = {Daniel Ayala Hernandez andInma Hernandez andDavid Ruiz andErhard Rahm},
booktitle = { 37th {IEEE} International Conference on Data Engineering, {ICDE} 2021},
title = {Towards the smart use of embedding and instance features for property matching},
url = { https://dbs.uni-leipzig.de/en/node/1910/print},
year = {2021}
}
2019
@conference{DBLP:conf/esws/AyalaBHR019,
author = {Daniel Ayala and
Agustin Borrego and
Inma Hernandez and
Carlos R. Rivero and
David Ruiz},
bibsource = {dblp computer science bibliography, https://dblp.org},
biburl = {https://dblp.org/rec/conf/esws/AyalaBHR019.bib},
booktitle = {The Semantic Web - 16th International Conference, {ESWC} 2019, Portoro{\v{z}},
Slovenia, June 2-6, 2019, Proceedings},
doi = {10.1007/978-3-030-21348-0\_26},
pages = {397--411},
publisher = {Springer},
series = {Lecture Notes in Computer Science},
timestamp = {Fri, 31 Jan 2020 00:00:00 +0100},
title = {{AYNEC:} All You Need for Evaluating Completion Techniques in Knowledge
Graphs},
url = {https://doi.org/10.1007/978-3-030-21348-0\_26},
volume = {11503},
year = {2019}
}


@conference{DBLP:conf/kcap/BorregoAHR019,
author = {Agustin Borrego and
Daniel Ayala and
Inma Hernandez and
Carlos R. Rivero and
David Ruiz},
bibsource = {dblp computer science bibliography, https://dblp.org},
biburl = {https://dblp.org/rec/conf/kcap/BorregoAHR019.bib},
booktitle = {Proceedings of the 10th International Conference on Knowledge Capture,
{K-CAP} 2019, Marina Del Rey, CA, USA, November 19-21, 2019},
doi = {10.1145/3360901.3364418},
editor = {Mayank Kejriwal and
Pedro A. Szekely and
Raphael Troncy},
pages = {115--122},
publisher = {{ACM}},
timestamp = {Sat, 30 May 2020 20:04:59 +0200},
title = {Generating Rules to Filter Candidate Triples for their Correctness
Checking by Knowledge Graph Completion Techniques},
url = {https://doi.org/10.1145/3360901.3364418},
year = {2019}
}


2017
@conference{DBLP:conf/sbes/SellaroFHRS17,
author = {Daniela F. Sellaro and
Rafael Z. Frantz and
Inma Hernandez and
Fabricia Roos{-}Frantz and
Sandro Sawicki},
bibsource = {dblp computer science bibliography, https://dblp.org},
biburl = {https://dblp.org/rec/conf/sbes/SellaroFHRS17.bib},
booktitle = {Proceedings of the 31st Brazilian Symposium on Software Engineering,
{SBES} 2017, Fortaleza, CE, Brazil, September 20-22, 2017},
doi = {10.1145/3131151.3131191},
editor = {Jose Carlos Maldonado and
Fabiano Cutigi Ferrari and
Uira Kulesza and
Tayana Uchoa Conte},
pages = {273--278},
publisher = {{ACM}},
timestamp = {Sat, 19 Oct 2019 01:00:00 +0200},
title = {Task Scheduling Optimization on Enterprise Application Integration
Platforms Based on the Meta-heuristic Particle Swarm Optimization},
url = {https://doi.org/10.1145/3131151.3131191},
year = {2017}
}


2012
@conference{DBLP:conf/caise/HernandezRRC12,
author = {Inma Hernandez and
Carlos R. Rivero and
David Ruiz and
Rafael Corchuelo},
bibsource = {dblp computer science bibliography, https://dblp.org},
biburl = {https://dblp.org/rec/conf/caise/HernandezRRC12.bib},
booktitle = {Advanced Information Systems Engineering Workshops - CAiSE 2012 International
Workshops, Gda{\'{n}}sk, Poland, June 25-26, 2012. Proceedings},
doi = {10.1007/978-3-642-31069-0\_20},
editor = {Marko Bajec and
Johann Eder},
pages = {228--234},
publisher = {Springer},
series = {Lecture Notes in Business Information Processing},
timestamp = {Sun, 23 Dec 2018 00:00:00 +0100},
title = {An Architecture for Efficient Web Crawling},
url = {https://doi.org/10.1007/978-3-642-31069-0\_20},
volume = {112},
year = {2012}
}


@conference{DBLP:conf/er/RiveroHRC12,
author = {Carlos R. Rivero and
Inma Hernandez and
David Ruiz and
Rafael Corchuelo},
bibsource = {dblp computer science bibliography, https://dblp.org},
biburl = {https://dblp.org/rec/conf/er/RiveroHRC12.bib},
booktitle = {Advances in Conceptual Modeling - {ER} 2012 Workshops CMS, ECDM-NoCoDA,
MoDIC, MORE-BI, RIGiM, SeCoGIS, WISM, Florence, Italy, October 15-18,
2012. Proceedings},
doi = {10.1007/978-3-642-33999-8\_16},
editor = {Silvana Castano and
Panos Vassiliadis and
Laks V. S. Lakshmanan and
Mong{-}Li Lee},
pages = {131--140},
publisher = {Springer},
series = {Lecture Notes in Computer Science},
timestamp = {Tue, 14 May 2019 10:00:50 +0200},
title = {Towards Discovering Ontological Models from Big {RDF} Data},
url = {https://doi.org/10.1007/978-3-642-33999-8\_16},
volume = {7518},
year = {2012}
}


@conference{DBLP:conf/er/HernandezRRC12,
author = {Inma Hernandez and
Carlos R. Rivero and
David Ruiz and
Rafael Corchuelo},
bibsource = {dblp computer science bibliography, https://dblp.org},
biburl = {https://dblp.org/rec/conf/er/HernandezRRC12.bib},
booktitle = {Conceptual Modeling - 31st International Conference {ER} 2012, Florence,
Italy, October 15-18, 2012. Proceedings},
doi = {10.1007/978-3-642-34002-4\_13},
editor = {Paolo Atzeni and
David W. Cheung and
Sudha Ram},
pages = {166--175},
publisher = {Springer},
series = {Lecture Notes in Computer Science},
timestamp = {Tue, 14 May 2019 10:00:50 +0200},
title = {Towards Discovering Conceptual Models behind Web Sites},
url = {https://doi.org/10.1007/978-3-642-34002-4\_13},
volume = {7532},
year = {2012}
}


@conference{DBLP:conf/paams/HernandezRRA12,
author = {Inma Hernandez and
Carlos R. Rivero and
David Ruiz and
Jose Luis Arjona},
bibsource = {dblp computer science bibliography, https://dblp.org},
biburl = {https://dblp.org/rec/conf/paams/HernandezRRA12.bib},
booktitle = {Trends in Practical Applications of Agents and Multiagent Systems
- 10th International Conference on Practical Applications of Agents
and Multi-Agent Systems, {PAAMS} 2012 Workshops, Salamanca, Spain,
28-30 March, 2012},
doi = {10.1007/978-3-642-28795-4\_13},
editor = {Juan M. Corchado Rodriguez and
Javier Bajo Perez and
Paulina Golinska and
Sylvain Giroux and
Rafael Corchuelo},
pages = {109--116},
publisher = {Springer},
series = {Advances in Intelligent and Soft Computing},
timestamp = {Sun, 25 Oct 2020 01:00:00 +0200},
title = {An Experiment to Test {URL} Features for Web Page Classification},
url = {https://doi.org/10.1007/978-3-642-28795-4\_13},
volume = {157},
year = {2012}
}


@conference{DBLP:conf/www/HernandezRRC12,
author = {Inma Hernandez and
Carlos R. Rivero and
David Ruiz and
Rafael Corchuelo},
bibsource = {dblp computer science bibliography, https://dblp.org},
biburl = {https://dblp.org/rec/conf/www/HernandezRRC12.bib},
booktitle = {Proceedings of the 21st World Wide Web Conference, {WWW} 2012, Lyon,
France, April 16-20, 2012 (Companion Volume)},
doi = {10.1145/2187980.2188109},
editor = {Alain Mille and
Fabien Gandon and
Jacques Misselis and
Michael Rabinovich and
Steffen Staab},
pages = {525--526},
publisher = {{ACM}},
timestamp = {Fri, 16 Apr 2021 10:04:12 +0200},
title = {A statistical approach to URL-based web page clustering},
url = {https://doi.org/10.1145/2187980.2188109},
year = {2012}
}


2011
@conference{DBLP:conf/caepia/HernandezRRC11,
author = {Inma Hernandez and
Carlos R. Rivero and
David Ruiz and
Rafael Corchuelo},
bibsource = {dblp computer science bibliography, https://dblp.org},
biburl = {https://dblp.org/rec/conf/caepia/HernandezRRC11.bib},
booktitle = {Advances in Artificial Intelligence - 14th Conference of the Spanish
Association for Artificial Intelligence, {CAEPIA} 2011, La Laguna,
Spain, November 7-11, 2011. Proceedings},
doi = {10.1007/978-3-642-25274-7\_45},
editor = {Jose Antonio Lozano and
Jose A. Gamez and
Jose A. Moreno},
pages = {443--452},
publisher = {Springer},
series = {Lecture Notes in Computer Science},
timestamp = {Wed, 25 Nov 2020 18:20:22 +0100},
title = {A Tool for Link-Based Web Page Classification},
url = {https://doi.org/10.1007/978-3-642-25274-7\_45},
volume = {7023},
year = {2011}
}


@conference{DBLP:conf/caise/SalinesiP11,
author = {Carlos R. Rivero and
Inma Hernandez and
David Ruiz and
Rafael Corchuelo},
bibsource = {dblp computer science bibliography, https://dblp.org},
biburl = {https://dblp.org/rec/conf/caise/SalinesiP11.bib},
booktitle = {Advanced Information Systems Engineering Workshops - CAiSE 2011 International
Workshops, London, UK, June 20-24, 2011. Proceedings},
doi = {10.1007/978-3-642-22056-2\_36},
editor = {Camille Salinesi and
Oscar Pastor},
pages = {330--341},
publisher = {Springer},
series = {Lecture Notes in Business Information Processing},
timestamp = {Mon, 18 Jan 2021 08:56:37 +0100},
title = {A Reference Architecture for Building Semantic-Web Mediators},
url = {https://doi.org/10.1007/978-3-642-22056-2\_36},
volume = {83},
year = {2011}
}


@conference{DBLP:conf/cikm/RiveroHRC11,
author = {Carlos R. Rivero and
Inma Hernandez and
David Ruiz and
Rafael Corchuelo},
bibsource = {dblp computer science bibliography, https://dblp.org},
biburl = {https://dblp.org/rec/conf/cikm/RiveroHRC11.bib},
booktitle = {Proceedings of the 20th {ACM} Conference on Information and Knowledge
Management, {CIKM} 2011, Glasgow, United Kingdom, October 24-28, 2011},
doi = {10.1145/2063576.2063810},
editor = {Craig Macdonald and
Iadh Ounis and
Ian Ruthven},
pages = {1613--1618},
publisher = {{ACM}},
timestamp = {Tue, 06 Nov 2018 00:00:00 +0100},
title = {On benchmarking data translation systems for semantic-web ontologies},
url = {https://doi.org/10.1145/2063576.2063810},
year = {2011}
}


@conference{DBLP:conf/er/RiveroHRC11,
author = {Carlos R. Rivero and
Inma Hernandez and
David Ruiz and
Rafael Corchuelo},
bibsource = {dblp computer science bibliography, https://dblp.org},
biburl = {https://dblp.org/rec/conf/er/RiveroHRC11.bib},
booktitle = {Conceptual Modeling - {ER} 2011, 30th International Conference, {ER}
2011, Brussels, Belgium, October 31 - November 3, 2011. Proceedings},
doi = {10.1007/978-3-642-24606-7\_10},
editor = {Manfred A. Jeusfeld and
Lois M. L. Delcambre and
Tok Wang Ling},
pages = {118--131},
publisher = {Springer},
series = {Lecture Notes in Computer Science},
timestamp = {Tue, 14 May 2019 10:00:50 +0200},
title = {Generating {SPARQL} Executable Mappings to Integrate Ontologies},
url = {https://doi.org/10.1007/978-3-642-24606-7\_10},
volume = {6998},
year = {2011}
}


@conference{DBLP:conf/er/RiveroHRC11a,
author = {Carlos R. Rivero and
Inma Hernandez and
David Ruiz and
Rafael Corchuelo},
bibsource = {dblp computer science bibliography, https://dblp.org},
biburl = {https://dblp.org/rec/conf/er/RiveroHRC11a.bib},
booktitle = {Advances in Conceptual Modeling. Recent Developments and New Directions
- {ER} 2011 Workshops FP-UML, MoRE-BI, Onto-CoM, SeCoGIS, Variability@ER,
WISM, Brussels, Belgium, October 31 - November 3, 2011. Proceedings},
doi = {10.1007/978-3-642-24574-9\_47},
editor = {Olga De Troyer and
Claudia Bauzer Medeiros and
Roland Billen and
Pierre Hallot and
Alkis Simitsis and
Hans Van Mingroot},
pages = {345--348},
publisher = {Springer},
series = {Lecture Notes in Computer Science},
timestamp = {Sun, 25 Oct 2020 22:58:49 +0100},
title = {Mosto: Generating {SPARQL} Executable Mappings between Ontologies},
url = {https://doi.org/10.1007/978-3-642-24574-9\_47},
volume = {6999},
year = {2011}
}


@conference{DBLP:conf/wism/HernandezSRC11,
author = {Inma Hernandez and
Hassan A. Sleiman and
David Ruiz and
Rafael Corchuelo},
bibsource = {dblp computer science bibliography, https://dblp.org},
biburl = {https://dblp.org/rec/conf/wism/HernandezSRC11.bib},
booktitle = {Web Information Systems and Mining - International Conference, {WISM}
2011, Taiyuan, China, September 24-25, 2011, Proceedings, Part {II}},
doi = {10.1007/978-3-642-23982-3\_35},
editor = {Zhiguo Gong and
Xiangfeng Luo and
Junjie Chen and
Jingsheng Lei and
Fu Lee Wang},
pages = {282--291},
publisher = {Springer},
series = {Lecture Notes in Computer Science},
timestamp = {Tue, 14 May 2019 10:00:54 +0200},
title = {A Conceptual Framework for Efficient Web Crawling in Virtual Integration
Contexts},
url = {https://doi.org/10.1007/978-3-642-23982-3\_35},
volume = {6988},
year = {2011}
}


@conference{rivero2011using,
author = {Carlos R. Rivero and
Inma Hernandez and
David Ruiz and
Rafael Corchuelo},
booktitle = {Proceedings of the International Conference on Semantic Web and Web Services (SWWS)},
organization = {Citeseer},
pages = {1},
title = {On using database techniques for generating ontology mappings},
year = {2011}
}


2010
@conference{DBLP:conf/paams/VianaHJRS10,
author = {Inaki Fernandez de Viana and
Inma Hernandez and
Patricia Jimenez and
Carlos R. Rivero and
Hassan A. Sleiman},
bibsource = {dblp computer science bibliography, https://dblp.org},
biburl = {https://dblp.org/rec/conf/paams/VianaHJRS10.bib},
booktitle = {Trends in Practical Applications of Agents and Multiagent Systems
- 8th International Conference on Practical Applications of Agents
and Multiagent Systems, {PAAMS} 2010 Special Sessions and Workshops,
Salamanca, Spain, 26-28 April 2010},
doi = {10.1007/978-3-642-12433-4\_37},
editor = {Yves Demazeau and
Frank Dignum and
Juan M. Corchado and
Javier Bajo and
Rafael Corchuelo and
Emilio Corchado and
Florentino Fernandez Riverola and
Vicente Julian and
Pawel Pawlewski and
Andrew T. Campbell},
pages = {311--320},
publisher = {Springer},
series = {Advances in Intelligent and Soft Computing},
timestamp = {Fri, 19 May 2017 01:26:06 +0200},
title = {Integrating Deep-Web Information Sources},
url = {https://doi.org/10.1007/978-3-642-12433-4\_37},
volume = {71},
year = {2010}
}